Regular price
Sale price
$32.00 USD
Unit price
per
Sale
Sold out
Introducing Hematite created exclusively for The Farmacy by AuraTae. 
Stabilize | Balance | Detoxify 
Stone: Hematite
Fragrance: Notes of eucalyptus, lavender & peppermint.
Share
View full details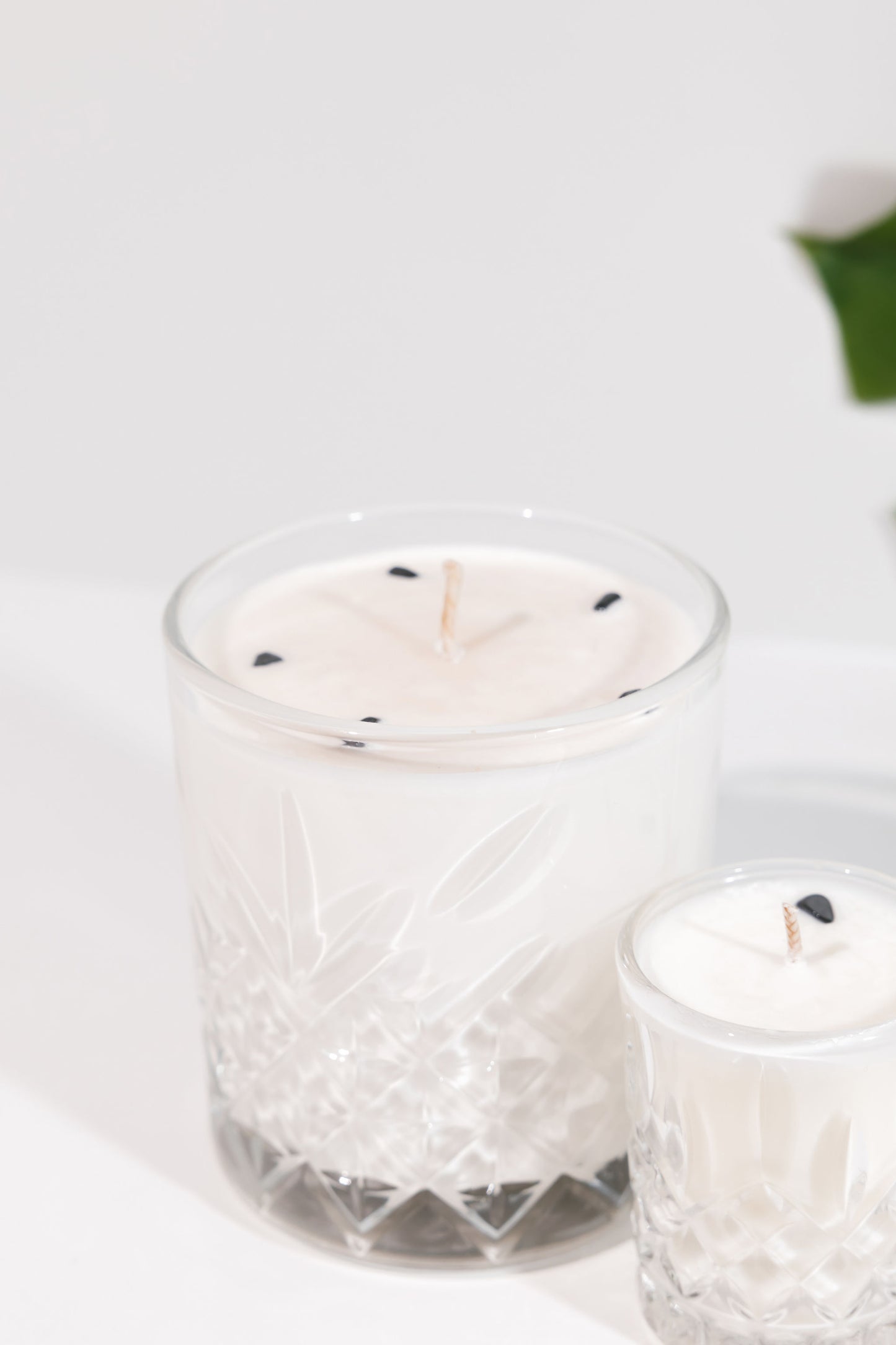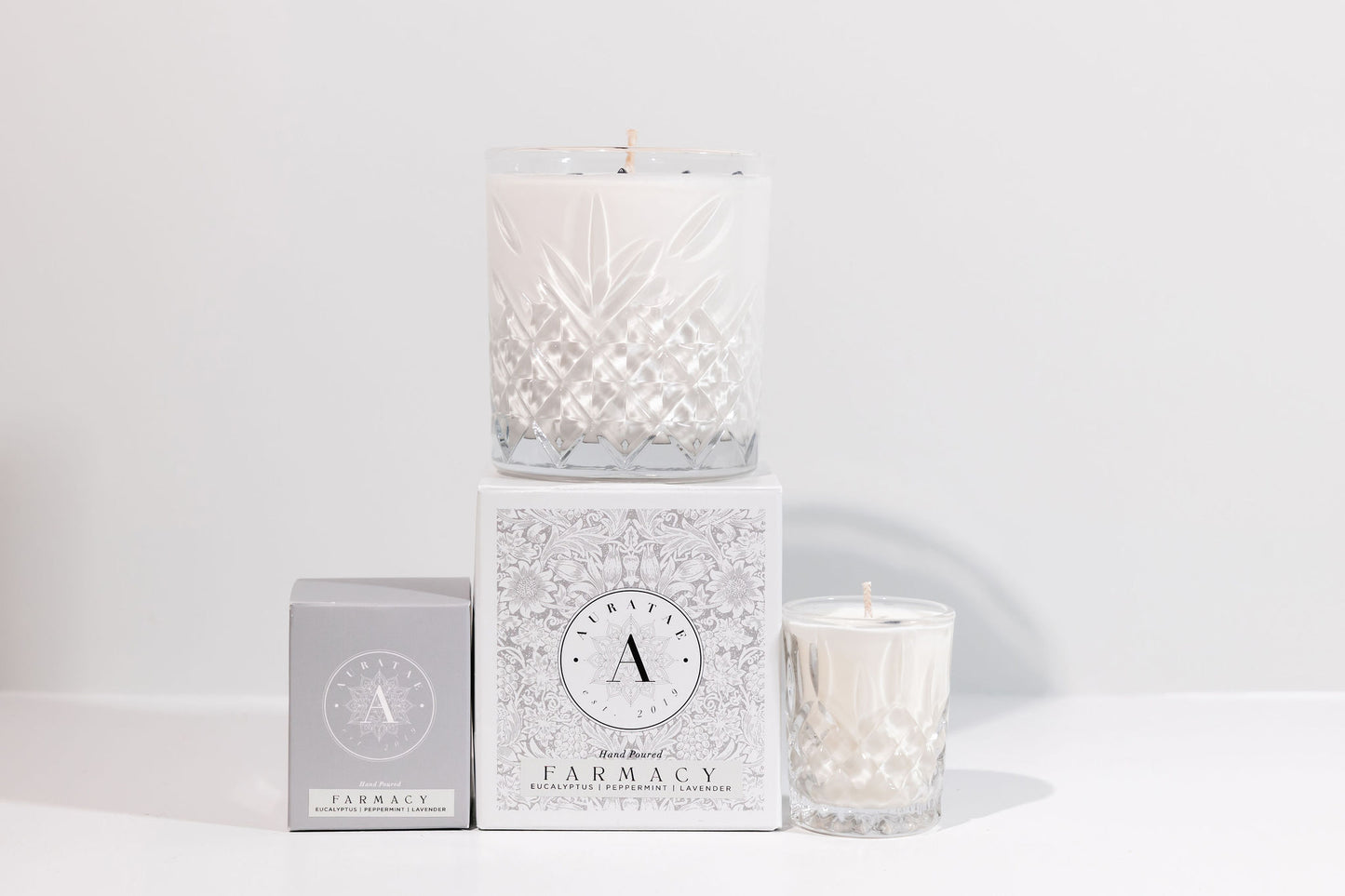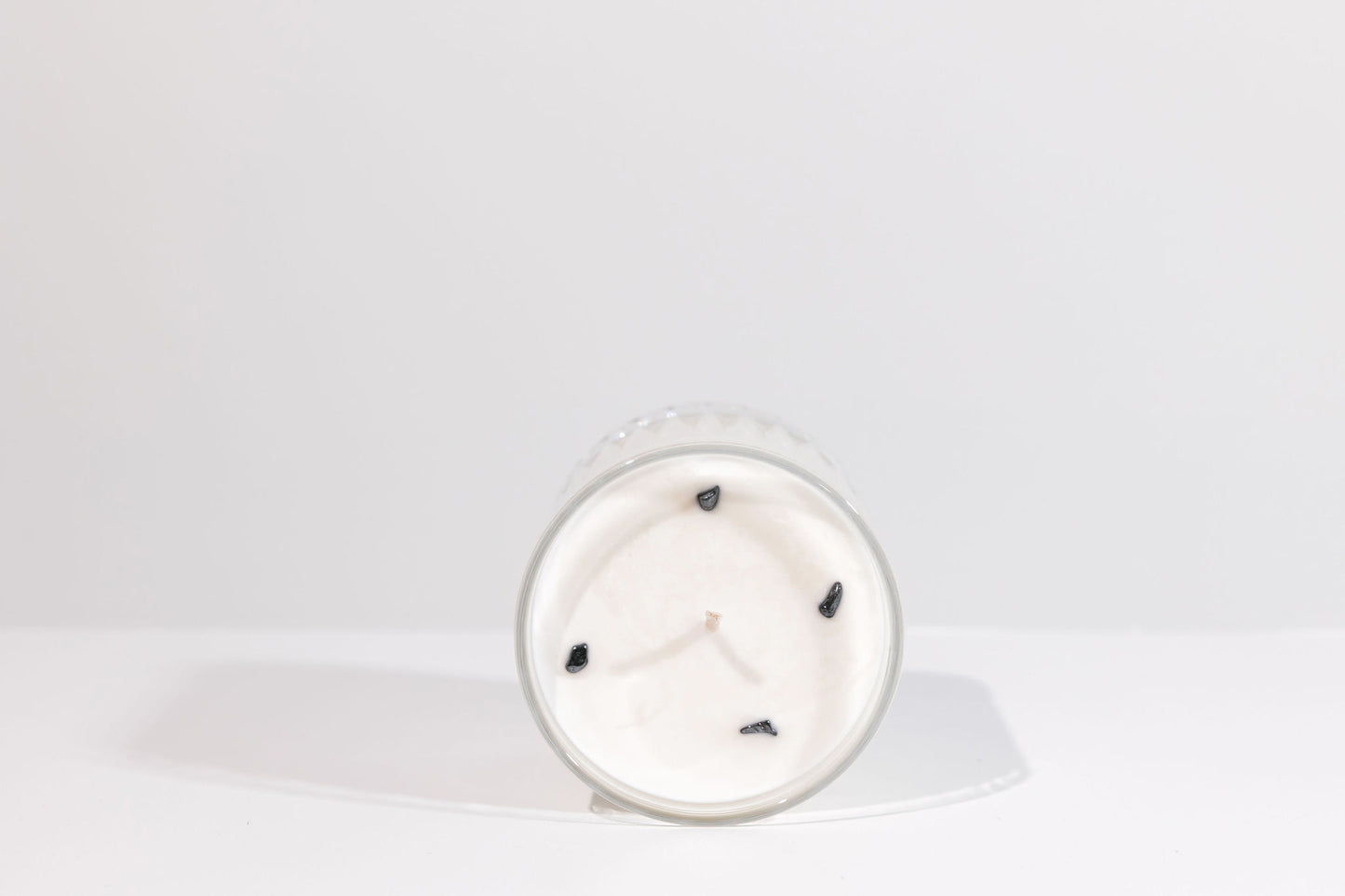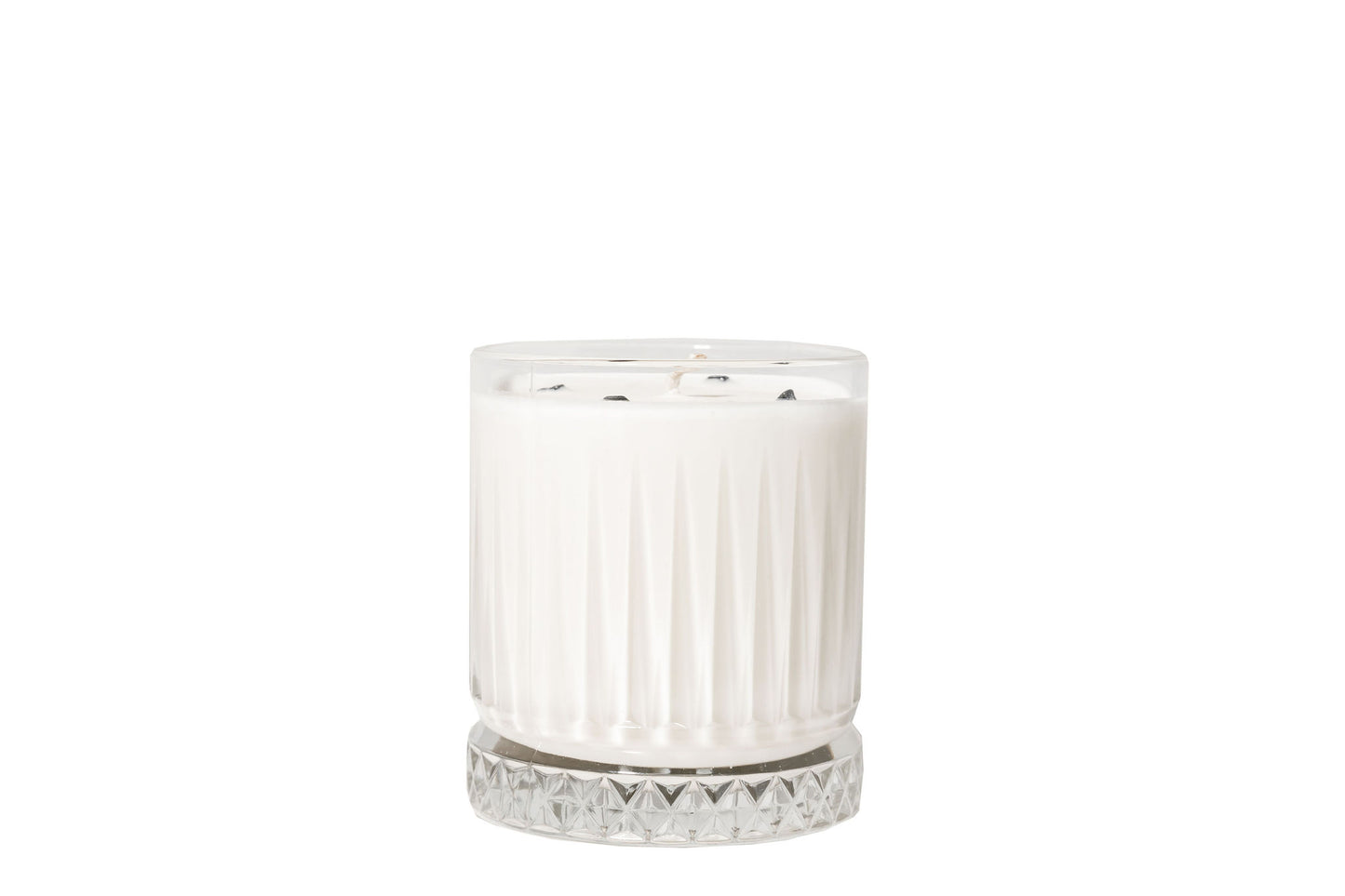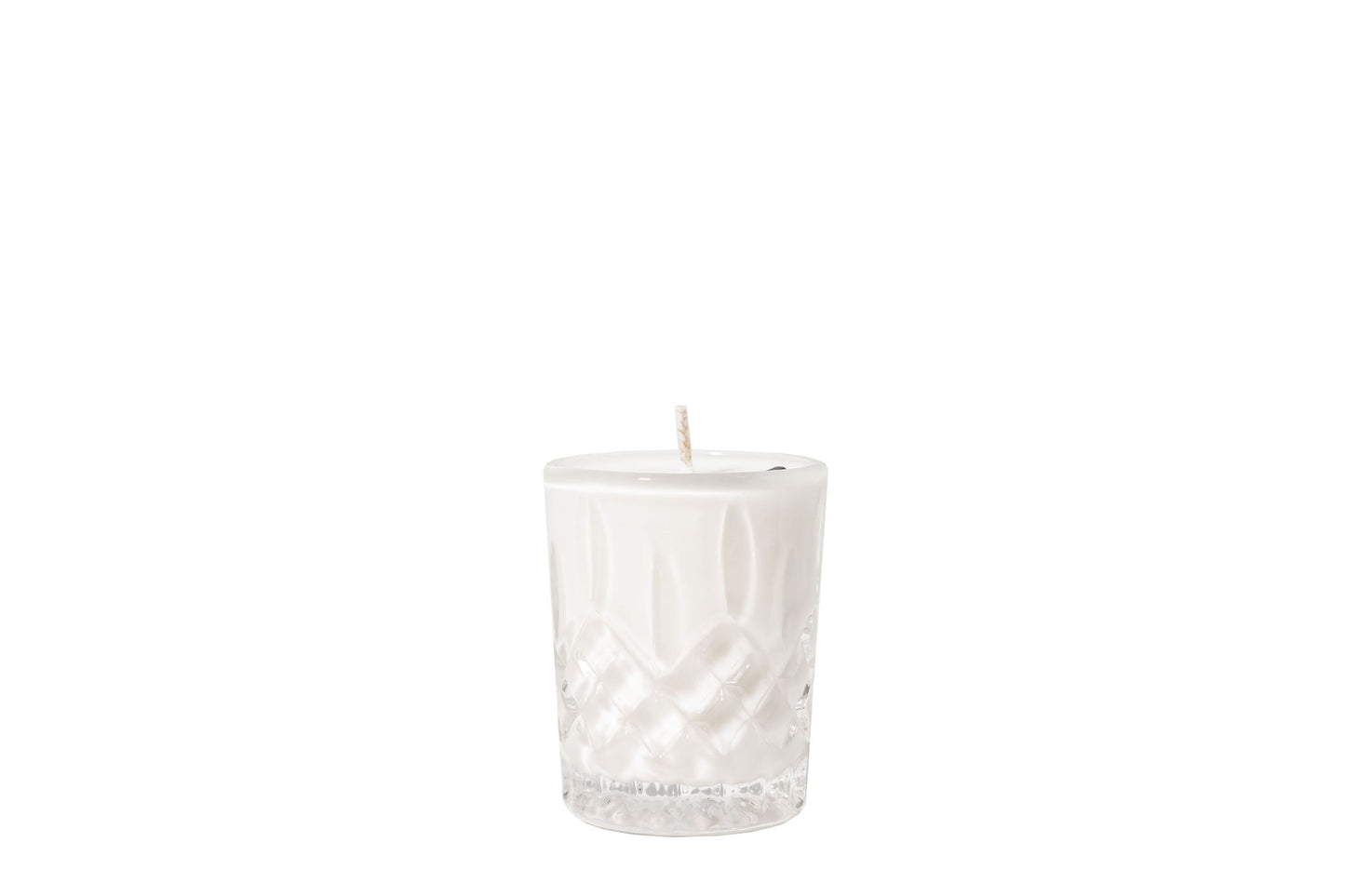 Here's some more info...
Details

Hand-poured, 100% soy wax candle made with the highest quality oils and zero nasties. 

Candle Scent: Lavender | Peppermint | Eucalyptus

Candle Crystal: Hematite
The healing properties of hematite allow you to feel protected from negativity by guiding you to release energies that may be destabilizing you such as stress, tension, worry or nervousness. This creates an equilibrium between the mind, body and spirit. Hematite allows your inner warrior to shine through by giving you courage, strength and making you invulnerable.
How To Use

Burn Time:
10oz Whiskey Glass - 60-hr
2oz Shot Glass - 10-hr 

Candle 101:
Burn your candle for a minimum of 2 hours each use to ensure quality of burn and to reduce the occurrence of tunneling. As with any candle you burn, the burn time should never exceed 4 hours at a time and should be monitored closely and be kept away from drafts, pets and a child's reach. 

Candle TLC Guide:
T - Trim your wick to 1/4 inch after your first burn and before every burn onward. This will ensure no carbon build up and a gentle flame. A long wick creates a large flame and an unfavourable amount of black carbon build up.

L-Light your candle for X amount of hours based on the diameter of the container. This is especially important for the first burn of the candles life. 3 inch diameter (whiskey glass) should be lit for 3-5 hours. If you continually blow out your candle before the wax melt pool has reached the edge of the glass, your candle may tunnel and will not last as long.

C-Carefully snuff or blow out your flame being sure to not blow carbon into the wax. Keep your wax tidy and free of debris to ensure a safe and beautiful burn for the life of your candle.