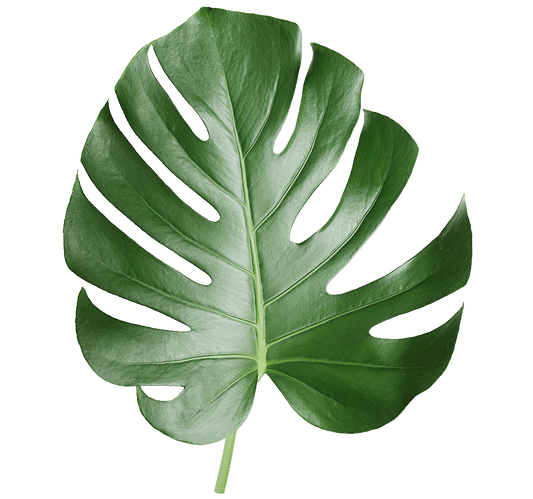 Frequently Asked Questions
Collapsible content
Do you have a physical location?

We are pleased to inform you that we have a satellite location situated at the Hamilton Village Medical Centre. This location serves as a platform for showcasing our diverse range of products and also facilitates convenient local pick-up services. You can find us at #135-23233 Gilley Road in Richmond, BC.

For detailed information regarding the operating hours of the medical centre, we kindly invite you to visit www.hvhealth.ca. The website provides comprehensive and up-to-date information regarding the medical centre's hours of operation.
Where do you ship?

At present, we are pleased to offer shipping services across Canada and the United States. Our dedicated team ensures that your orders are efficiently processed and delivered to your desired locations within these two countries. However, we regret to inform you that international shipping to countries beyond Canada and the United States is not currently available.

We appreciate your understanding and apologize for any inconvenience caused. Should there be any updates or changes to our shipping policies in the future, we will be sure to communicate them promptly.
How long does order processing and shipping typically take?

We strive to process orders as quickly as possible. Orders placed Monday through Friday are typically processed for shipment within two business days. Orders placed after 1pm on Friday or over the weekend are shipped the following week.

We ship from Richmond, BC, Canada. Most packages are shipped via Canada Post Expedited Parcel, and 2-5 business days from shipment to arrival is typical. Certain products have longer processing times, especially personalized wellness bundles.
Do you offer corporate/custom wellness bundles?

You can create custom bundles right on our website! For larger corporate and/or event orders we are dedicated to collaborating with you to create wellness bundles that are thoughtful, unforgettable, and have a positive impact on the wellbeing of recipients. Elevate your gift-giving experience by embracing the concept of wellness gifting. Step beyond traditional norms and offer the invaluable gift of wellness. With wellness as the central theme, your gift will have a profound and lasting impact, promoting a sense of rejuvenation and vitality. Contact us at farmacy@hvhealth.ca for more details and to get started.
Do you offer gift packaging?

Absolutely! When it comes to our carefully curated and custom wellness bundles available for local pick-ups, we are delighted to offer complimentary gift wrapping. We take great pride in meticulously crafting each package to ensure a delightful and visually appealing presentation.

However, we would like to bring to your attention that, due to the inherent nature of shipping, we are constrained in terms of including any external gift wrap components that could potentially be damaged during transit. Despite our best efforts to safeguard packages, external gift wrapping may not be feasible to maintain its pristine condition throughout the shipping process.

Rest assured, our team is committed to ensuring that the contents of the package are exquisitely arranged and beautifully presented. We prioritize the protection of the items within the package to ensure they arrive in perfect condition, ready to be enjoyed by the recipient.

Thank you for your understanding, and we are excited to assist you in creating remarkable wellness bundles that are sure to impress.
Can I purchase gift cards?

Yes! We offer both digital and physical gift cards. The value of a gift card can be redeemed for the purchase of individual products, curated bundles, build your own bundle and/or a curated supplement plan.
What happens if I would like to make a change to my subscription?

If you need to make a change to your subscription, we've got you covered. Simply reach out to our customer support team, and they will be more than happy to assist you. Whether you want to update your delivery address, modify the frequency of shipments, or make any other changes, our team is here to ensure that your subscription meets your evolving needs. To guarantee that the changes reflect in your next delivery, please let us know at least a week in advance. We value your satisfaction and want to make the subscription process as convenient and flexible as possible. Don't hesitate to contact us at farmacy@hvhealth.ca, and we'll take care of the necessary adjustments promptly and efficiently.
Is it possible to recommend brand(s) for the Farmacy's inventory?

We value your input! If you are aware of a reputable and holistic wellness brand that you believe should be included in The Farmacy's inventory, we are eager to hear from you. We are constantly seeking out brands that prioritize non-toxic products with carefully selected ingredients. Our focus lies in supporting brands with compelling entrepreneurial stories, delivering high-quality products, and garnering positive customer reviews.

To submit a product line for consideration, kindly reach out to us via email at farmacy@hvhealth.ca. Please note that product samples may be requested for quality assessment purposes.
What should I do if I am unsure about which tier to book for the curated supplement plan consults?

If you are unsure about which tier to book for the curated supplement plan consults, we recommend starting with the Expert 15-Minute Consult. This option provides a valuable opportunity to get started and discuss your needs and goals with our experts. During this consultation, we can gather essential information and provide initial guidance, which will serve as a starting point for further discussions and tailoring the supplement plan to your specific requirements. Rest assured, our team is dedicated to supporting you every step of the way in finding the best solution for your health and wellness needs.