Regular price
Sale price
$27.00 USD
Unit price
per
Sale
Sold out
Pregnancy glow isn't always sunshine and lollipops -- sometimes it comes with dry, uncomfortable skin that needs to stretch around your baby belly, breasts, and hips. Earth Mama's luxuriously moisturizing, cruelty-free Belly Butter is here to the rescue with organic herbs and oils that help soften and keep skin elastic. Lightly scented with yummy essential oils, it won't bother those occasional bouts of morning sickness, either. Plus, you can use it even when you're not pregnant!
Share
View full details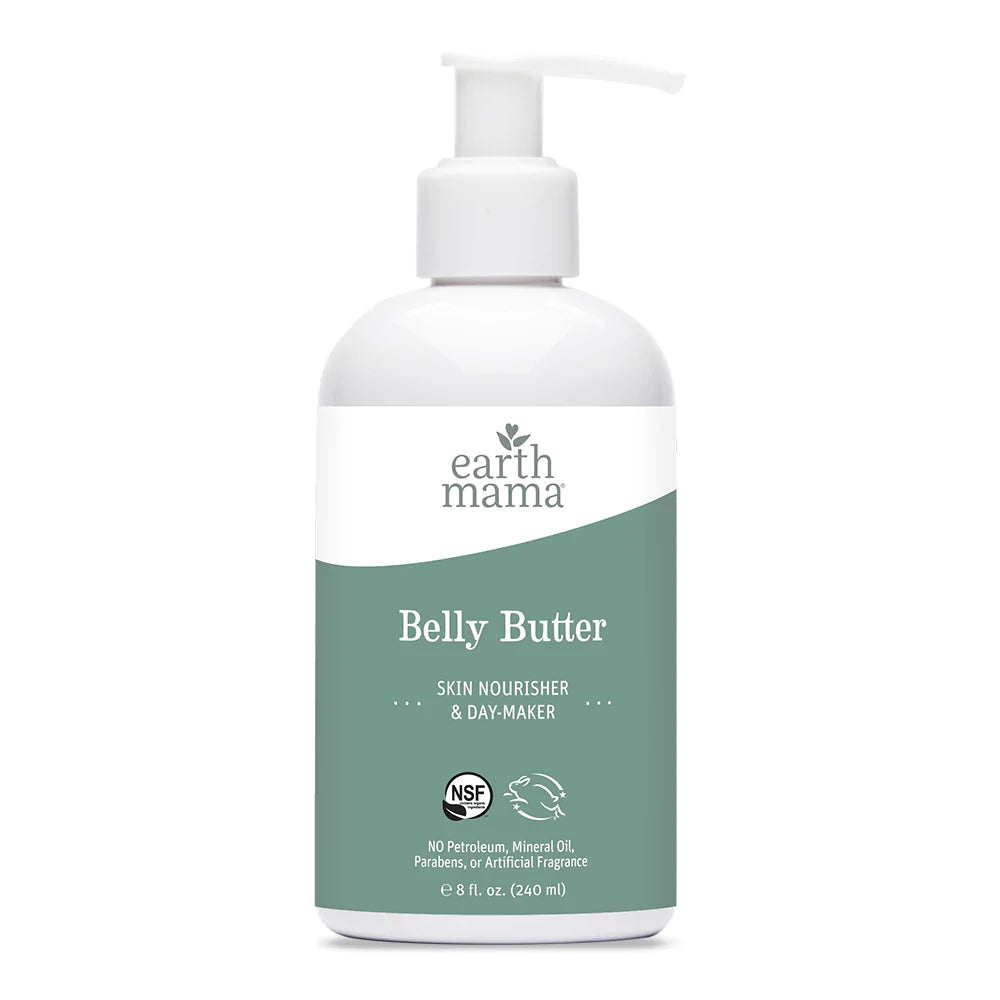 Here's some more info...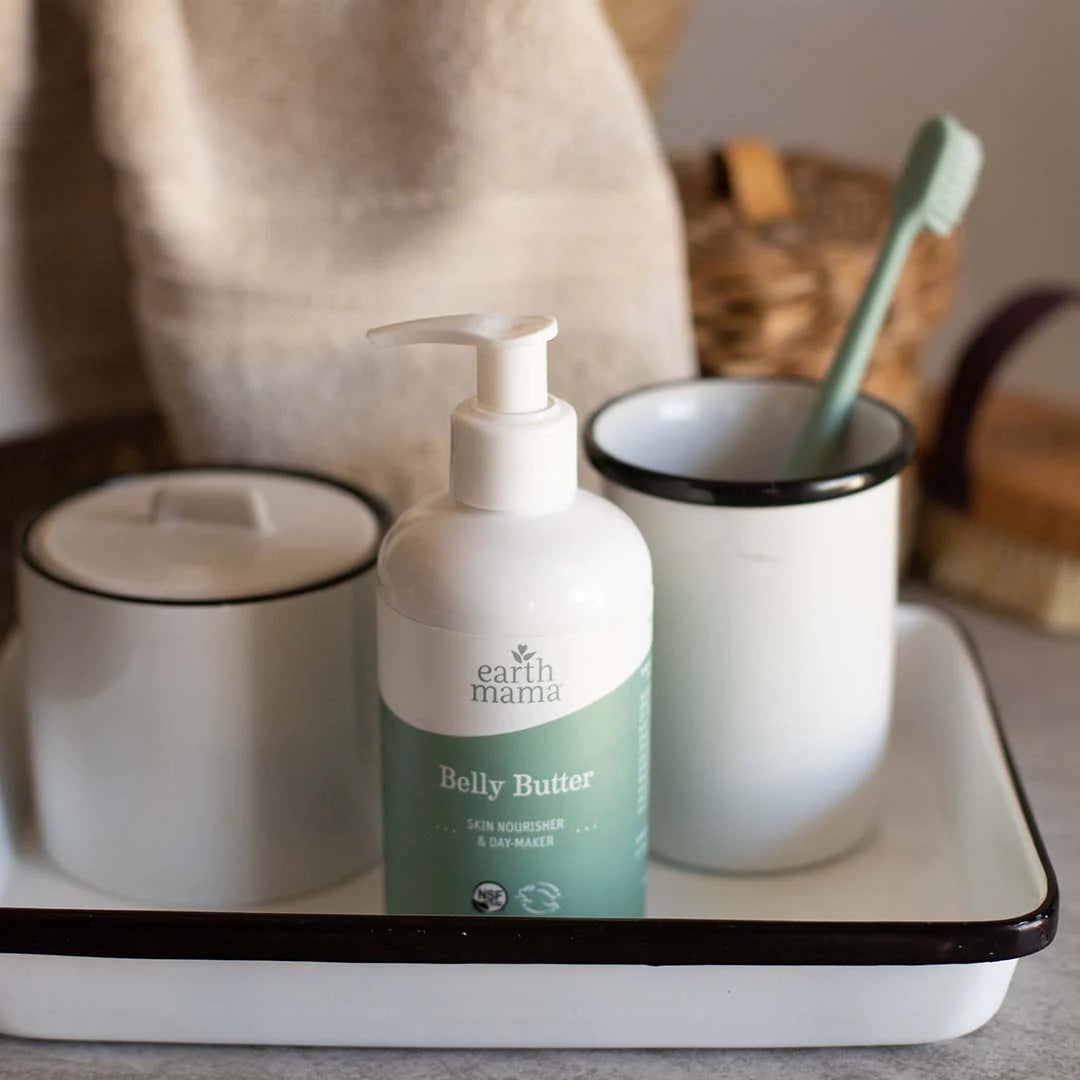 Details

Rich, emollient Earth Mama Organics Belly Butter combines organic Borage oil and Neroli pure essential oil with organic Shea butter and Calendula in a luxurious, safe-for-pregnancy lotion that won't aggravate morning sickness.

This cruelty-free, herb infused emollient blend comforts pregnancy's itchy, stretching stomach, breasts and hips and is the safest lotion you'll find, for pregnancy or every day.

You'll love it for moisturizing and encouraging your skin's natural elasticity as your beautiful belly grows, but you'll appreciate it long after the birth of your angel baby! Made without synthetic fragrance, phthalates, or parabens.*

Dermatologist tested and clinically tested for irritation

NO petroleum, mineral oil, parabens, or artificial fragrance

Certified to the NSF/ANSI 305 Standard for Personal Care Products Containing Organic Ingredients

Vegan & Leaping Bunny Certified Cruelty-free

Removing as much plastic from nature as used by our company. That's Earth Mama's Plastic Neutral promise.
How To Use

Gently massage Earth Mama Organics Belly Butter onto your growing belly, breasts, and hips, indulging in its rich and emollient texture. Allow the luxurious blend of organic Borage oil, Neroli pure essential oil, organic Shea butter, and Calendula to comfort and soothe your skin during pregnancy. This safe-for-pregnancy lotion is specifically formulated to alleviate itching and promote elasticity, keeping your skin moisturized and supple as your beautiful belly expands. Continue using this cruelty-free, herb-infused butter even after the birth of your little one, cherishing its nourishing benefits. Free from synthetic fragrance, phthalates, and parabens, it's the perfect choice for pregnancy and everyday skincare.