Regular price
Sale price
$83.00 USD
Unit price
per
Sale
Sold out
Our Curated for | The Workaholic bundle is the perfect self-care ritual for busy professionals. This carefully curated selection of wellness products features a calming bath soak for a good night's sleep, lavender-scented pillow spray, and a natural soy wax candle for ultimate relaxation. Enjoy a truly therapeutic, stress-relieving experience in the comfort of your own space.
FREE SHIPPING (CANADA ONLY) USE CODE: FREESHIPCA
COMPLIMENTARY GIFT WRAP (AS SHOWN) AVAILABLE FOR ALL LOCAL PICK-UPS 
Share
View full details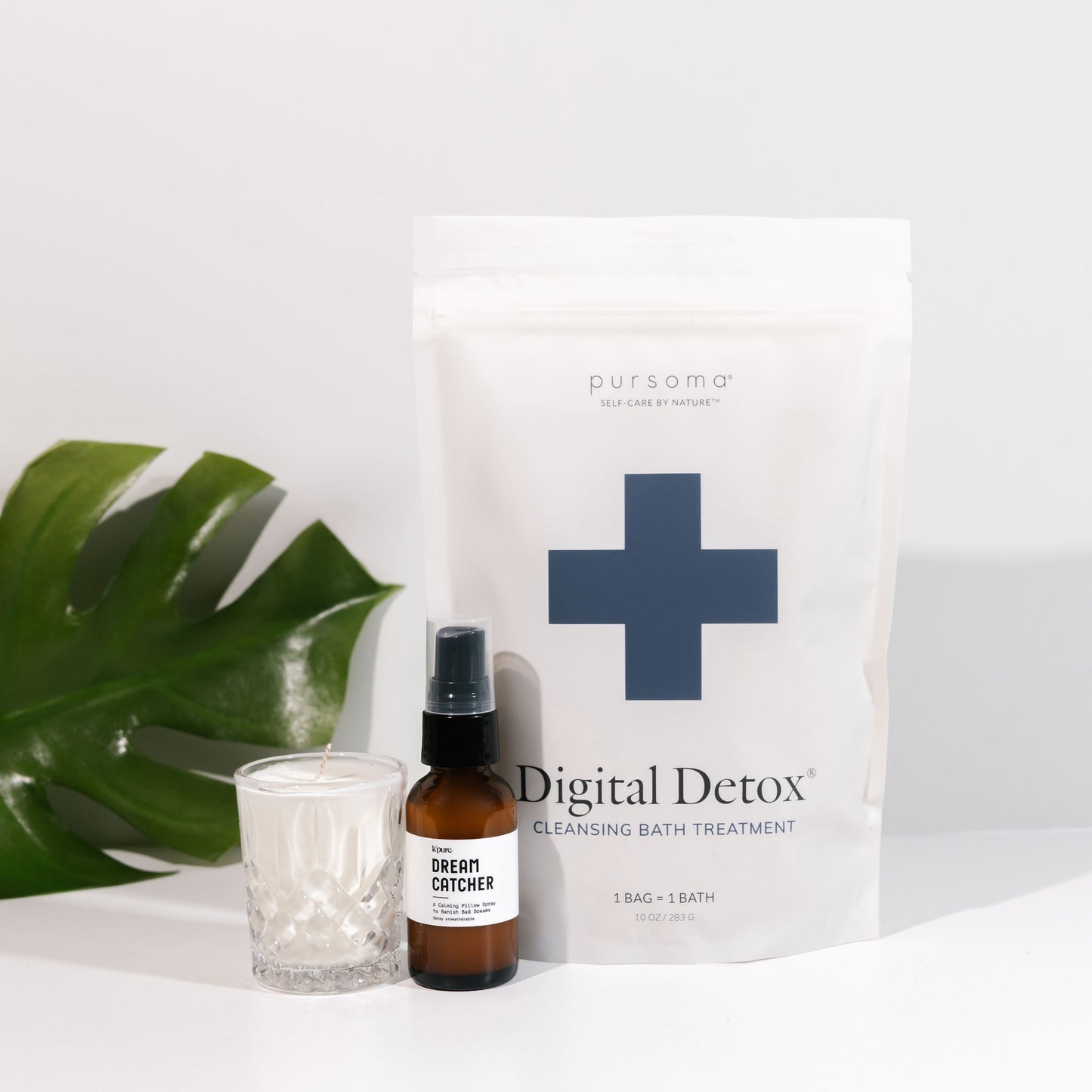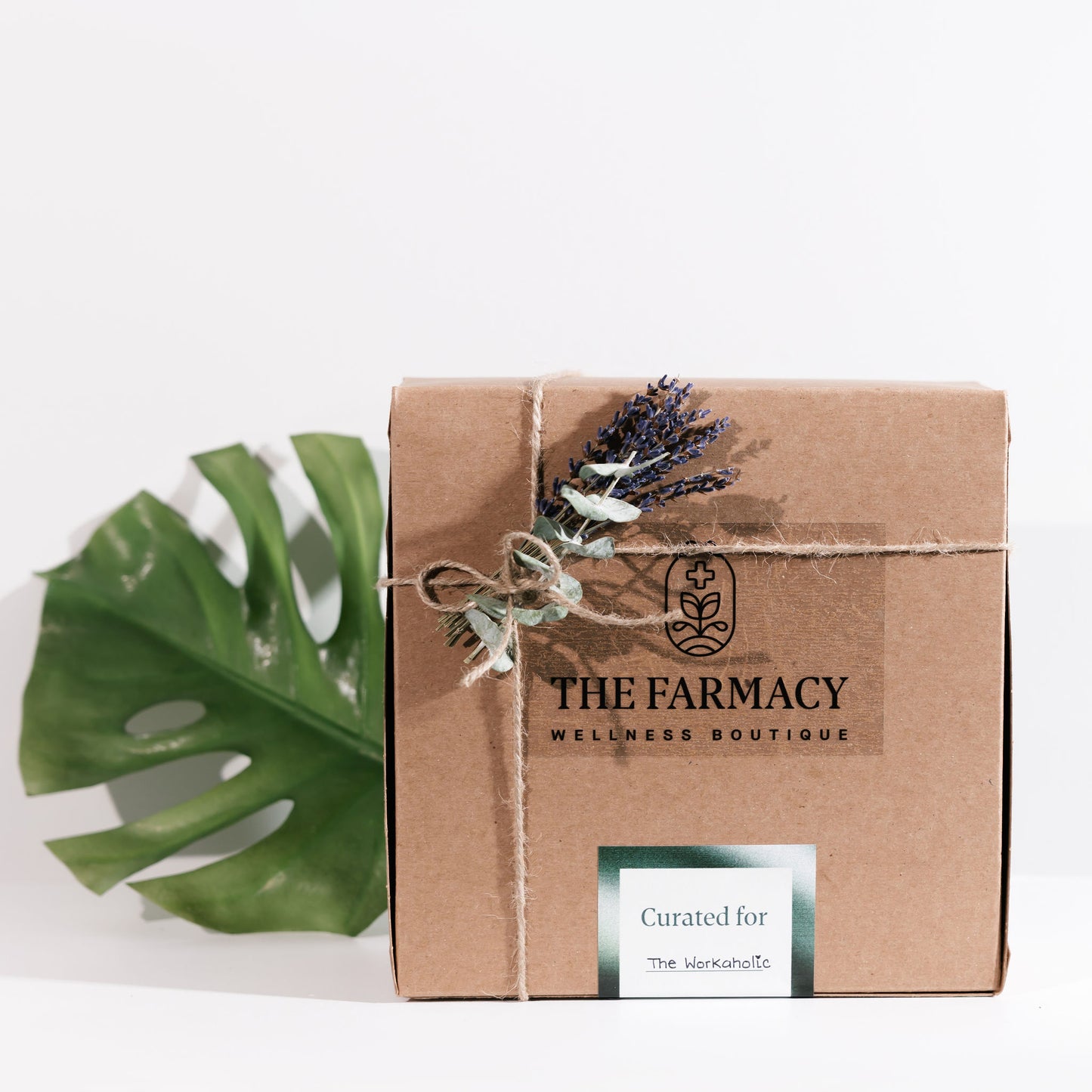 Here's some more info...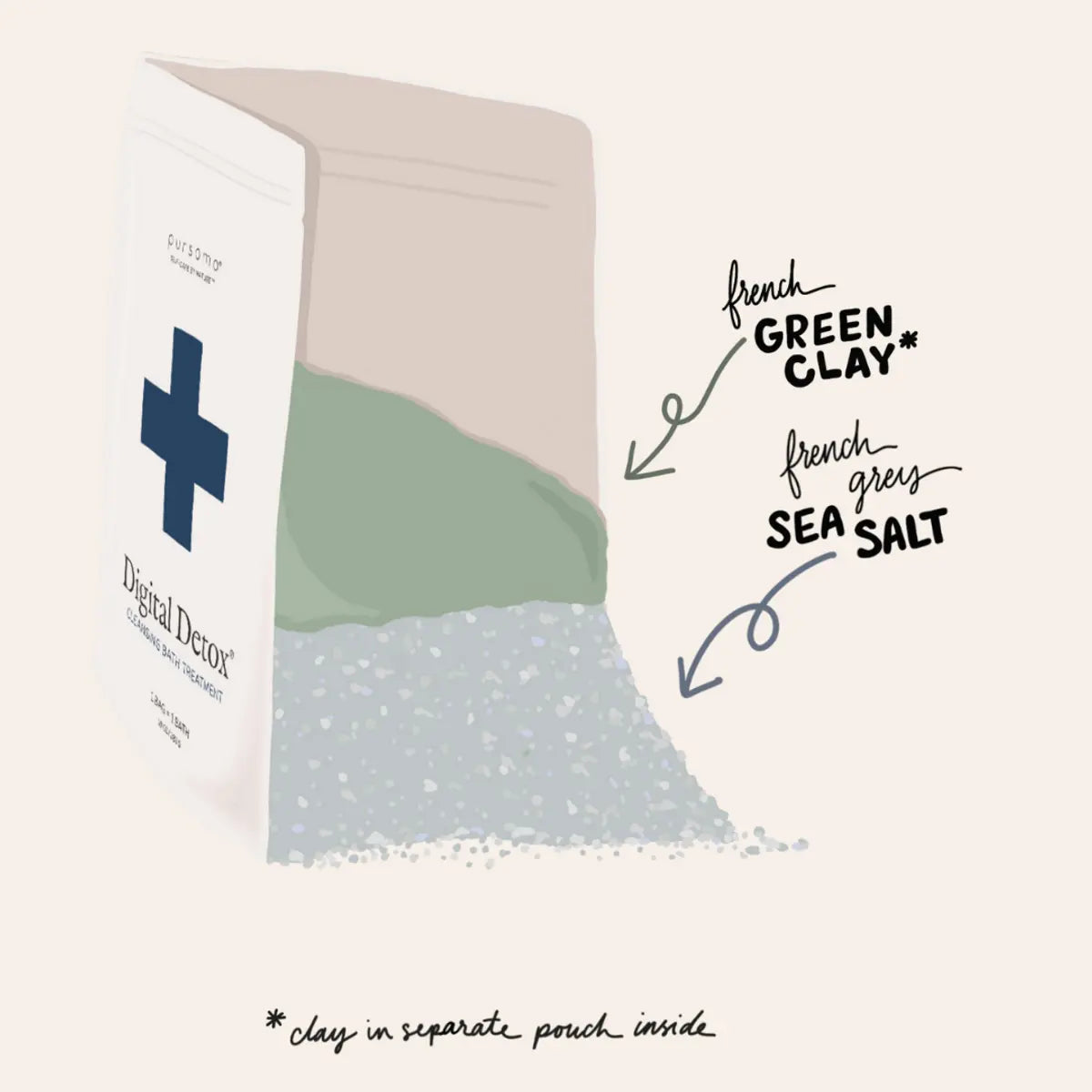 Details

Bundle Contents:

1. Digital Detox Cleansing Bath Treatment
Disconnect from technology. The average person spends around 11 hours each day listening to, watching, reading, or interacting with media. That means we spend most of our "awake" time in some kind of digital space. But, what if you just gave yourself an hour with no screens, no IGTVs, no texts, no zoom calls, no scrolls. Now imagine spending that time in a hot bath, with Pursoma's Digital Detox soak. Now, you have set yourself up for a good night's sleep. Mind, body, soul.

2. Dream Catcher Pillow Spray
This blend of pure and organic essential oils is a huge hit with babies, kids and adults alike, and kids love to spray Dream Catcher on their pillows as part of their nightly bedtime routine.

3. 2oz All-Natural Soy Wax Candle
STONE | Hematite
NOTES | Eucalyptus, Peppermint, Lavender

ADD-ON:
B.LXR is an innovative, natural formulation of royal jelly, ginkgo biloba, and bacopa monnieri, ideal for high performers looking for a caffeine-free mental boost. A powerful combination of adaptogens and superfoods, each shot of B.LXR has what it takes to invigorate and nourish your brain, so it can perform to the max in any situation.
How To Use

Disconnect — and put your devices in airplane mode and Ignite your candle with the radiant power of a positive mantra
Hydrate — throughout your experience by drinking water.
Pour — entire contents of bag into hot bath.
Optional - reserve a small amount of clay for a face or body mask.
Soak — in a tub for 20-30 minutes of pure restoration.
Sweat & Rest — under a blanket or robe as your body continues to detoxify through perspiration.

Wait the fun's not over yet, prepare for a night of tranquil slumber by enchanting your pillow with our dreamcatcher spray—because even dreams deserve a touch of magic!