Regular price
$106.00 USD
Regular price
Sale price
$106.00 USD
Unit price
per
Sale
Sold out
This package is crafted specifically for the bride-to-be. Organizing a wedding can be a challenge, but this bundle brings relief with a body scrub that smells like a flourishing garden, Moonlit which is a blue-tinged dreamcatcher bath with a soft scent of the pink lotus flower providing restful sleep, and a morning of clarity and understanding. The enjoyment continues with a rose-scented shot glass candle and your desired satin scrunchie.
FREE SHIPPING (CANADA ONLY) CODE: FREESHIPCA
COMPLIMENTARY GIFT WRAP (AS SHOWN) AVAILABLE FOR ALL LOCAL PICKUP ORDERS
Share
View full details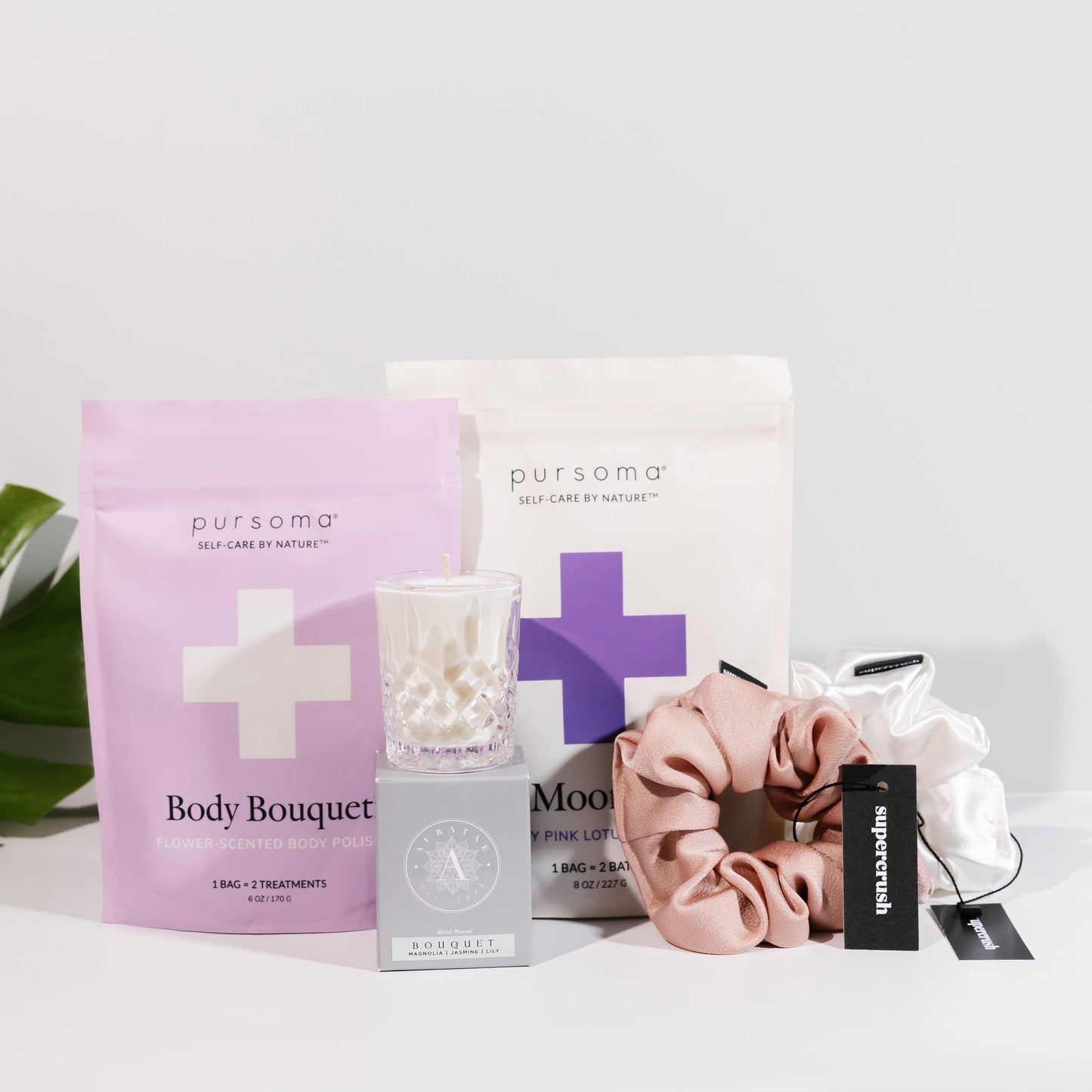 Here's some more info...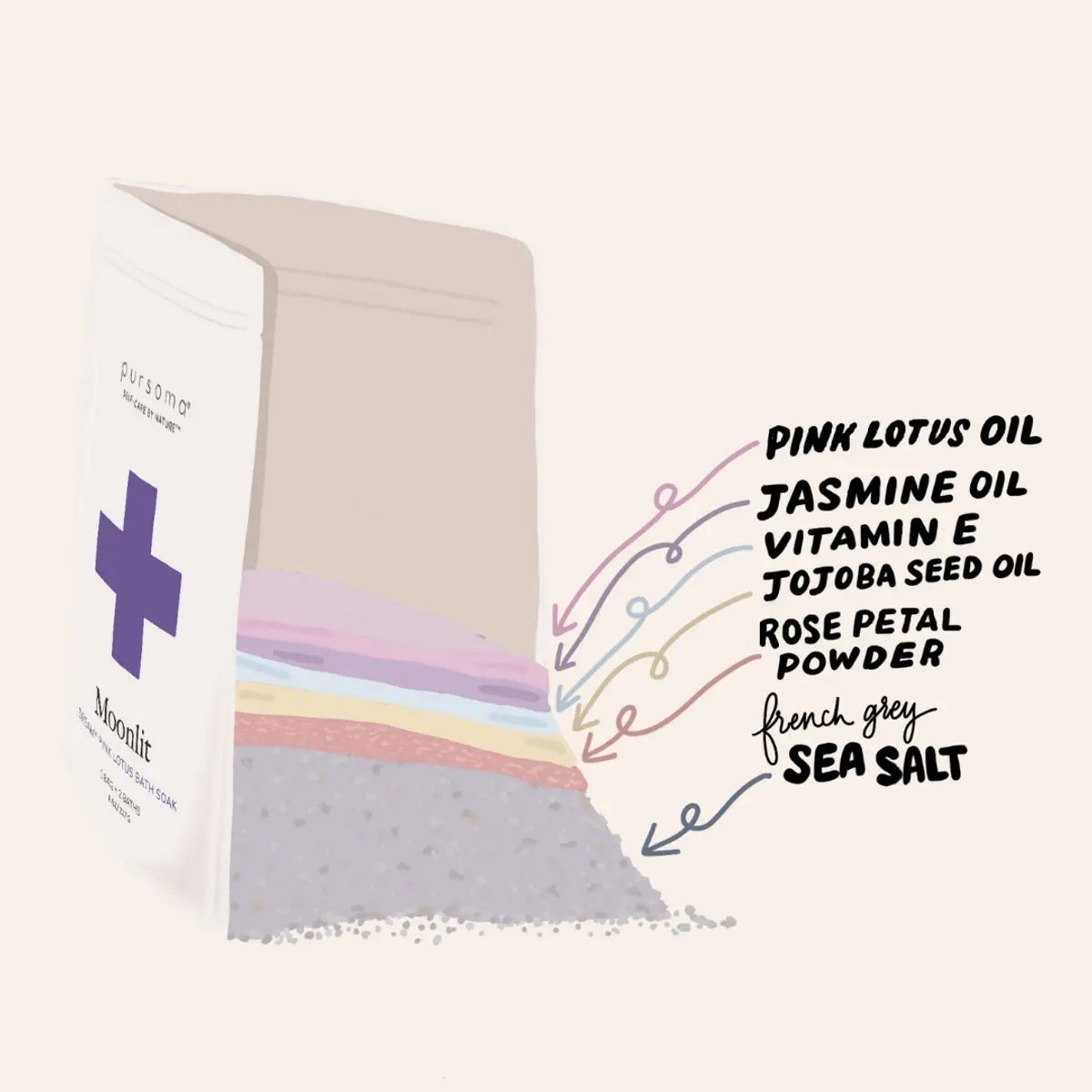 Details

BUNDLE CONTENTS:
1. Moonlit Pink Lotus Bath Soak
2. Body Bouquet Flower-Scented Body Polish
3. Non-Toxic Rose-Scented Shot Glass Candle
4. Satin Scrunchies (Choice of Pearl or Blush Satin)
How To Use

MOONLIT PINK LOTUS BATH SOAK:
Sweet dreams. Close your eyes and inhale. This indigo-hued dreamcatcher bath with a delicate aroma of the pink lotus flower helps with a night of deep sleep, and a morning of purity and enlightenment. This bath is perfect before you tackle your big day!

Disconnect — and put your devices in airplane mode.
Hydrate — throughout your experience by drinking water.
Pour — desired amount of salt blend into hot bath.
Soak — in a tub for 20-30 minutes of pure restoration.
Sweat & rest — under a blanket or robe as your body continues to detoxify through perspiration.

BODY BOUQUET FLOWER-SCENTED BODY POLISH:
Flower-powered body buffer. No one knows your skin's needs like you — that's why we designed a natural food-based body polish that you can personally blend to make as granular or smooth as you please based on your skin's sensitivity. Tap into your inner flower child.

Disconnect - from all devices to enjoy this precious time without distractions.
Blend - the contents of oil sachet into scrub mixture and stir until mixed well.
Scrub - on a dry body, beginning at shoulders and working down toward feet, covering all skin except face.
Activate - hydration phase by re-scrubbing body while adding small amounts of water.
Rinse - completely. Do not use soap afterward. Apply body oil if extra hydration is needed.
*Use within one week of mixing oil + powder.