Regular price
Sale price
$98.00 USD
Unit price
per
Sale
Sold out
Researchers have found a correlation between increased toxins and the rise in autoimmune disorders. To reduce exposure, we composed the Healthy Home Laundry Edition Bundle. This contains a plant-powered detergent that works in cold water, is tough on stains and safe for colours. Additionally, we added a mineral-based oxygen whitener, a plant-based enzyme stain remover, and a wool dryer ball. Try adding CALM essential oil to your dryer ball for a scent boost. All products are biodegradable, hypoallergenic, and cloth diaper-friendly.
FREE SHIPPING (CANADA & USA) CODE: CURATEDBUNDLE
COMPLIMENTARY GIFT WRAP (AS SHOWN) AVAILABLE FOR ALL LOCAL PICK-UPS
Share
View full details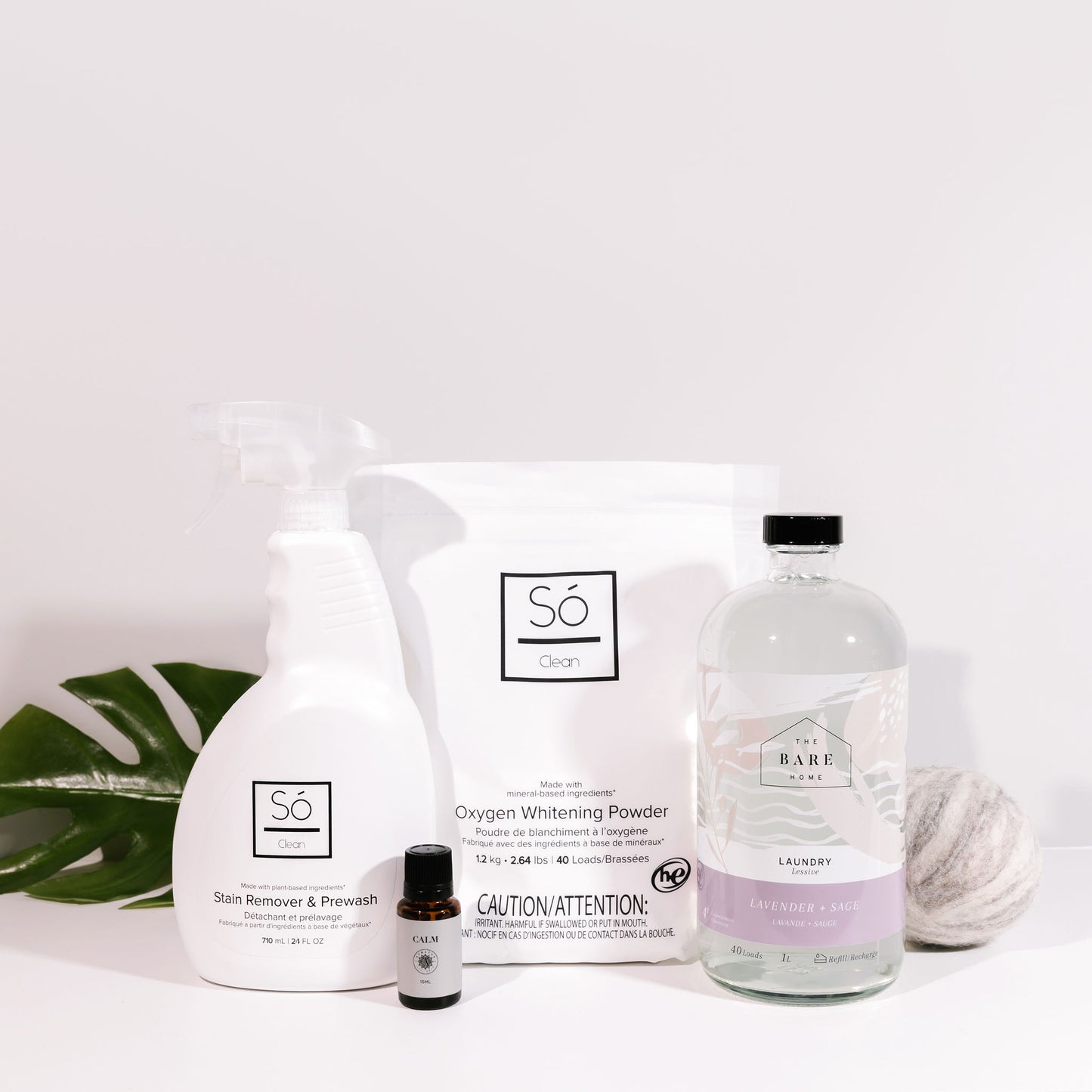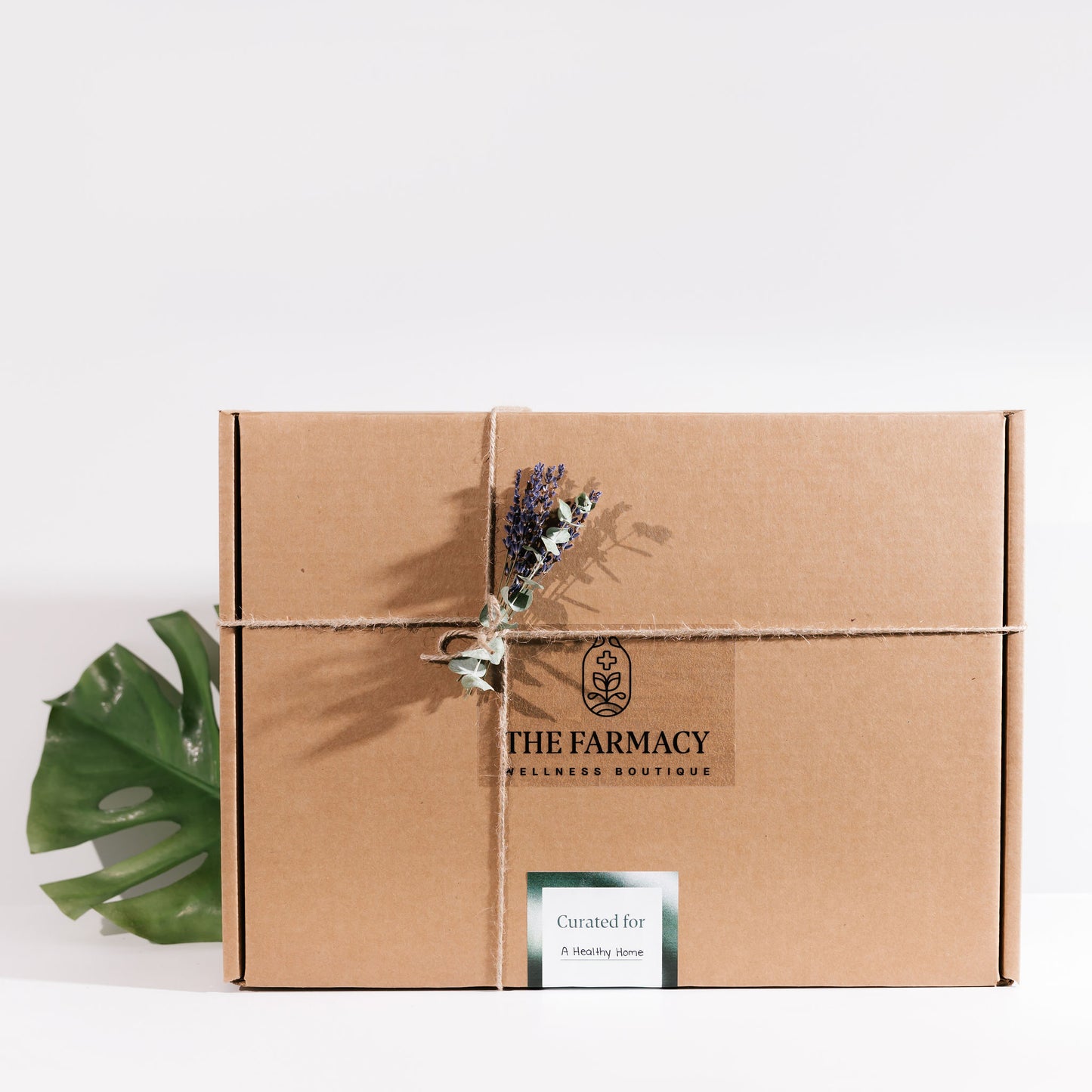 Here's some more info...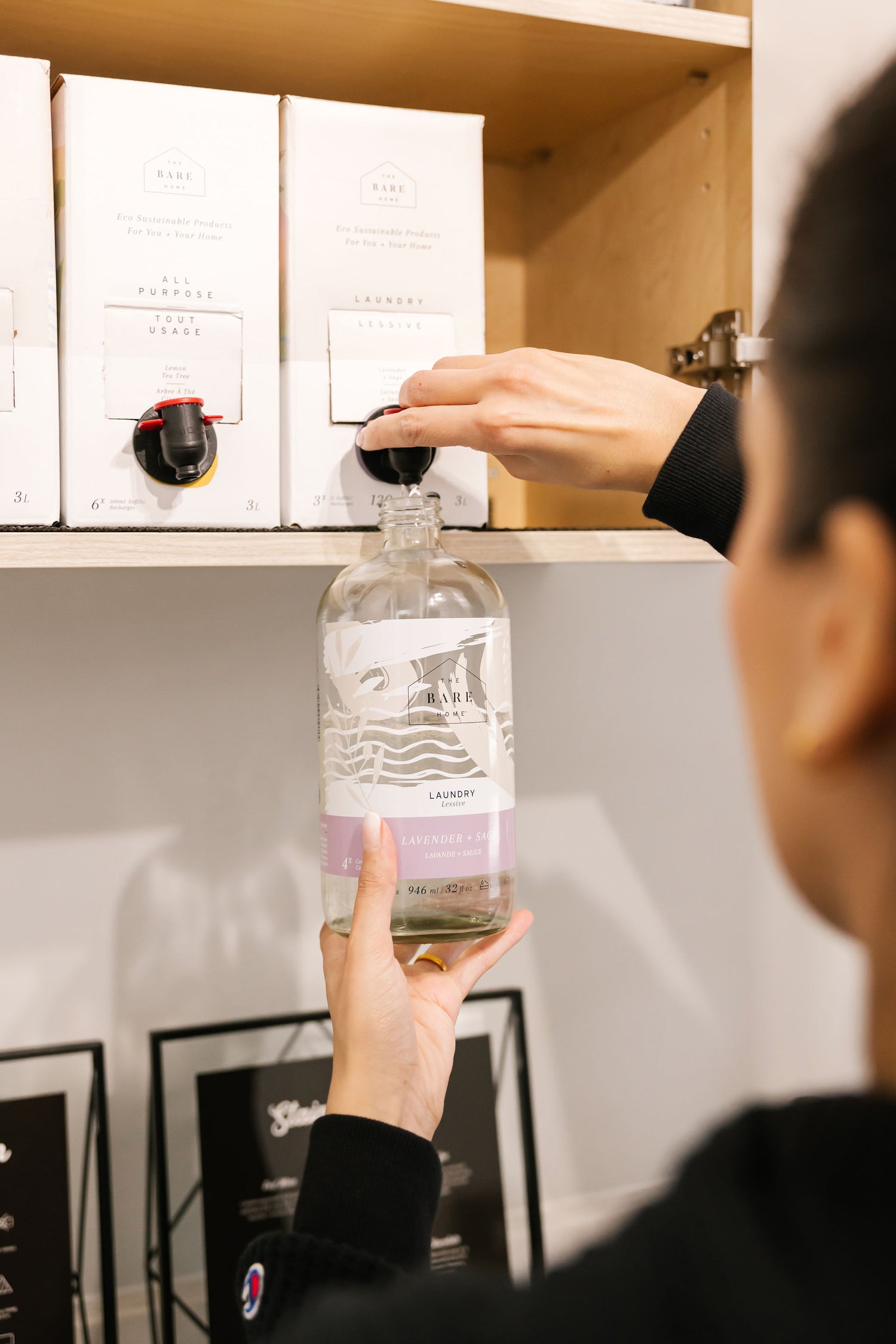 Details

BUNDLE CONTENTS:
1. So Luxury Oxygen Whitening Powder
2. So Luxury Stain Remover & Prewash
3. Bare Home Lavender & Sage Laundry Detergent in Glass Bottle
4. 100% Natural Wool Dryer Ball from Canada's oldest wool mill!⁠

Add-On:
1. AuraTae Calm Essential Oil Blend

Dr. Justine's Notes:
I love adding an eco-friendly and aromatic touch to my laundry, by simply adding a few drops of Calm essential oil to a dryer ball before starting my drying cycle which perfectly compliments the soothing aromas of lavender and sage present the Bare Home laundry detergent included in this bundle.

How To Use

Embark on Operation Healthy Home with a powerful jumpstart provided by our remarkable laundry edition bundle. Say goodbye to conventional products and embrace this transformative alternative, designed to revolutionize your laundry routine. This all-inclusive bundle offers a comprehensive solution that replaces your traditional products with a range of non-toxic alternatives. Step into a new era of clean, where the well-being of your home and loved ones takes center stage. Let this bundle be your catalyst for change as you create a healthier and more sustainable living environment. It's time to make the switch and experience the difference for yourself.