Regular price
$113.00 USD
Regular price
Sale price
$113.00 USD
Unit price
per
Sale
Sold out
 Cleansing is the foundation of any effective skincare regimen; without a thorough cleanse, products such as toners, serums, moisturizers and oils are not able to perform to the best of their abilities. Our bundle includes an oil based cleanser to eliminate any tinted sunscreen or makeup, as well as a holisitic enzymatic gel-based cleanser for use with a 100% compostable charcoal Konjac sponge. This sponge gently exfoliates, removing dead skin cells and promoting a glowing complexion.
FREE SHIPPING (CANADA & USA) CODE: CURATEDBUNDLE
COMPLIMENTARY GIFT WRAP (AS SHOWN) AVAILABLE FOR ALL LOCAL PICK-UPS
Share
View full details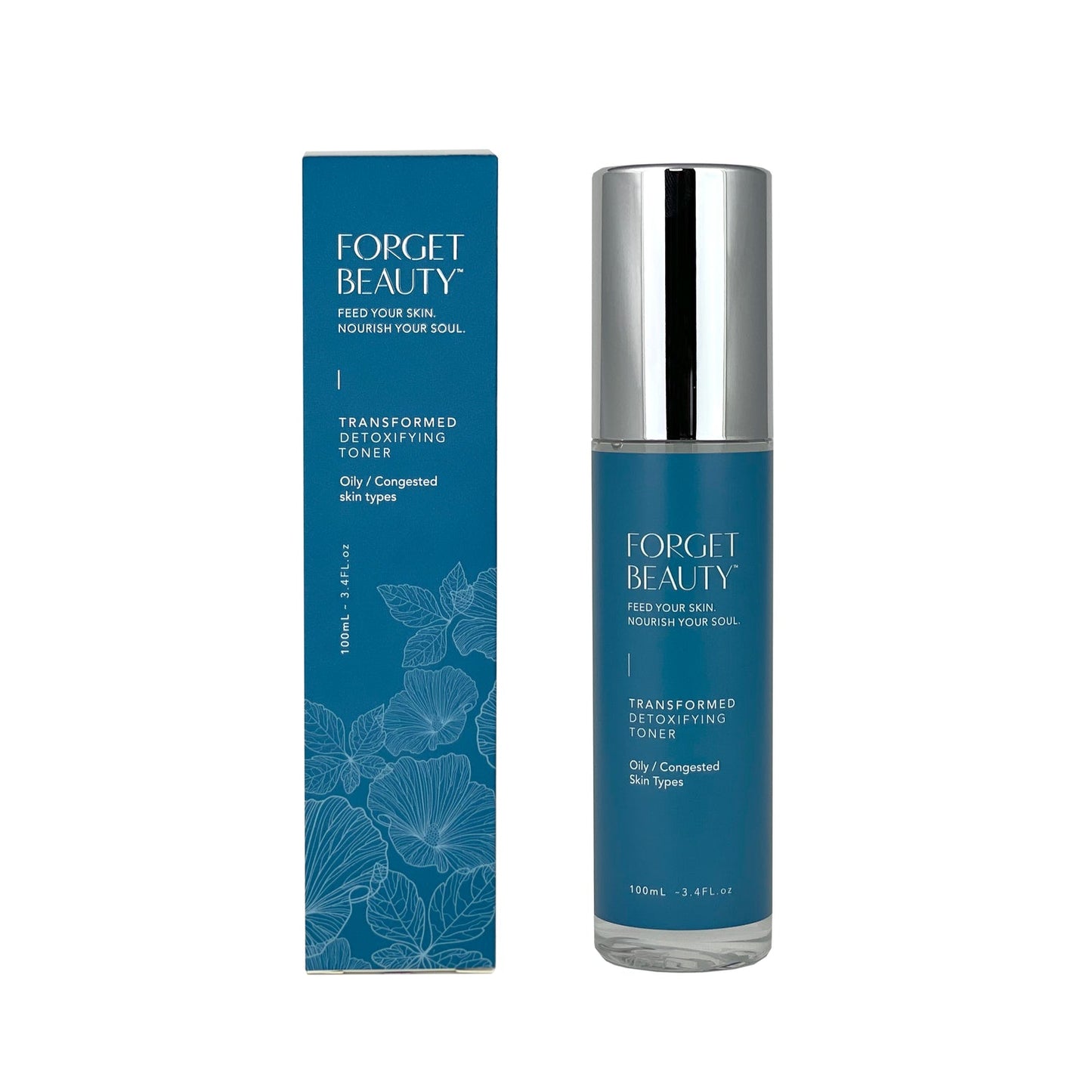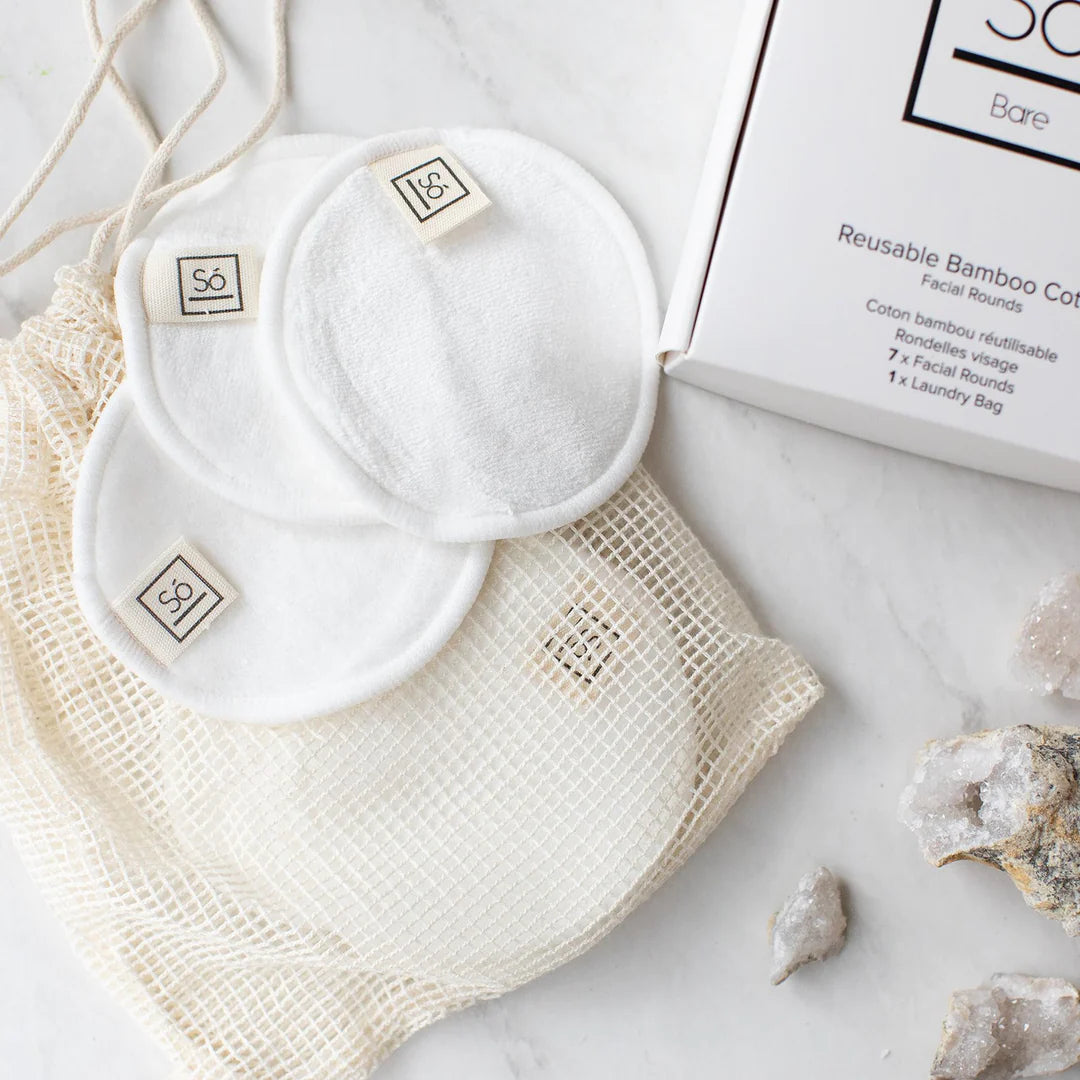 Here's some more info...
Details

ADD-ON OPTIONS:
Exfoliation:
A. Transformed Detoxifying Toner
After cleansing skin, apply 2-5 sprays of the Transformed Detoxifying Toner to a reusable cotton pad and apply. Allow toner to soak in and follow with recommended morning skincare routine

B. Uplifted Exfoliating Gel
For normal skin types massage 1-2 pumps on cleansed, dry skin and let sit for 2-5 minutes. Rinse skin with cool water ensuring all acid has been removed. Can be used twice weekly.
If you have sensitive skin you can add 1-2 pumps into your Forget Beauty energized cleanser to dilute the strength of the exfoliator.

Eco-friendly:
Reusable Cotton Rounds (7-pack + laundry bag)
Reduce waste and embrace sustainability with our eco-friendly reusable cotton rounds. These game-changers allow you to enjoy their softness and effectiveness while minimizing environmental impact. It's simple and convenient – use the cotton round as needed, and when it's time for a refresh, toss them into the provided laundry bag. Once a week, simply toss the bag into the washing machine, and voila! Your cotton rounds are ready for another round of gentle and eco-conscious use. Join us in making a positive difference for the planet, one washable cotton round at a time.
How To Use

Use twice daily in morning and evening skincare rituals. In the morning, start your day by wetting your face with warm water, then apply a dime-sized amount of the Forget Beauty Energized Cleanser to the charcoal konjac sponge. Massage the sponge in gentle circular motions, working the cleanser into a luscious lather, and rinse with warm water to reveal a refreshed complexion. Follow with your morning skincare routine.

In the evening, if you're not wearing makeup or tinted sunscreen, simply follow the same morning protocol. However, if you have makeup on, begin by applying the holi (cleanse) to dry skin. Massage it in circular motions, effectively removing makeup and impurities. Next, soak the included muslin cloth in warm water, ensuring to remove any excess moisture. Gently wipe away the remaining residue, and complete the routine by cleansing with the Forget Beauty Energized Cleanser using the same method as described in the morning protocol.

By following these clear and concise instructions, you'll achieve a thorough and effective cleansing experience, leaving your skin feeling rejuvenated and ready to face the day or enjoy a restful evening. Elevate your skincare routine with the remarkable benefits of our meticulously crafted double cleanse bundle, delivering a radiant complexion that reflects your natural beauty.